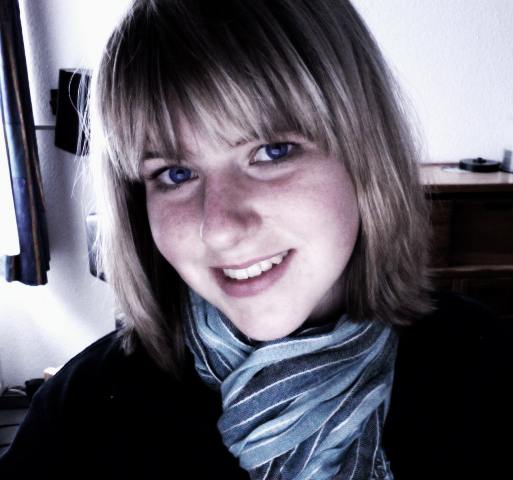 Name: Bianca
Nickname: ChesterMike91
Age: 17, soon 18

Birthday: 04.07.1991
Location: Cologne, Germany
Pets
: I don't know if one is able to call it a "pet", but I have a horse, you see it at the picture

Favourite animal
: Horse
Starsign
: Cancer
Hobbies
: listening to music (especially to The Rasmus <3), making videos, horse riding, meeting friends, shopping, going to the cinema, fun parks,...
Things you love
: spending my time with my friends
Things you hate
: if someone is crying, loosing an important person, homework, being depressed,...
I believe in
: the true love
Books
: Uhm.. I don't read that much, let's say "Bis(s) zum Morgengrauen"
Movies
: Matrix, Men in Black, KeinOhrHasen, Schuh des Manitu, Traumschiff Suprise, Spiderman,..
Sports
: Badminton, Horse riding, jogging,...
Favourite food
: difficult to explain .. haha... pasta from thailand
Favourite fruits
: strawberries, bananas, apples,...
Favourite dessert
: Icecream ... *yummi*
Favourite drink
: COCKTAILS ! -> Caipirinha
Favourite colour
: blue
The RasmusSince when a fan
: since I heard In the Shadows for the first time, 2003
Where
: on MTV
Favorite album
: Into
Favourite song
: Life 705
First single/ album
: Dead Letters
Favourite member
: Eero
Why you love their music that much?
:
true lyrics, great rythms, awesome melodies & nice finns

What feelings arouse?
: hope
Did you ever cry with them?
:
Yes.. a friend of me died in a car accident and I was thinking of her while listening to the "Funeral Song"
Do you like other music bands?
:
Of course

HIM,PMMP,Wir sind Helden, Linkin Park, Metallica, KERLI, Peter Fox,...
What is one dream you wish come true?
:
ohh.. difficult question.. that there needn't to die people of hunger anymore !
Favourite quote
: "Keep it Unreal" - Lauri Ylönen
Something you wanna say more:
I'm totally in love with the band and I'm so happy to stay in contact with you all. The music of The Rasmus changed my life !!