Vote for The Rasmus at the TMF awards Belguim
Vote for The Rasmus for the TMF awards 2009
the pre-selection for the Belguim TMF awards have started and you can vote to!!!
Vote for The Rasmus at:
Best Male Artist
Best Video
Best Album
Best Rock
Best Live
fill in the forum and your vote is registered !!!!
-->>(could be that only Belguim people can post their vote!!!)
you all can vote here:

http://awards.tmf.be/09/vote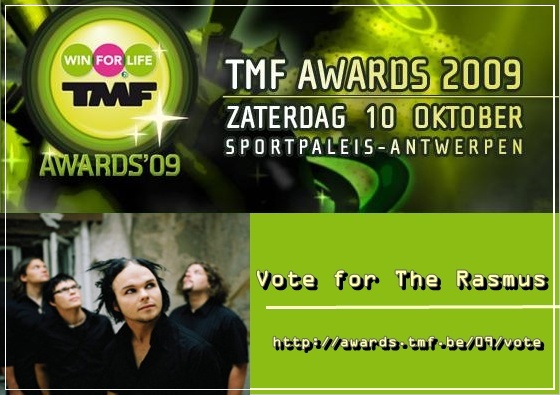 _________________
your my black butterfly !!!
flying into the sky, so delicate, so sweet, but still so dark inside............
Keeper of Lauri Ylönen, Finland, stars, Northern Lights and The Rasmus